These are the must-have gifts for the person in your life who loves making salads! Plus everything here is beginner-friendly & available on Amazon.
1. Veggie Chopper
An easy & quick way to dice veggies! Comes with multiple size options and inserts.
---
2. Salad Spinner
A must-have for making salads! Love the quality and feel of this one.
---
3. Electric Whisk
Use this to mix your salad dressings. An electric whisk is an easy way to emulsify & fully mix your dressings. This can make your dressings thicker & tastier.
---
4. Mandolin
Finely slice fruit or vegetables with this handy mandolin. It's a game changer for the texture of salads... Use it to thinly slice the apples on your salad, make a sliced cucumber salad, etc.
---
5. Lemon Squeezer
This is useful for just about every salad! It's the easiest (and most efficient) way to squeeze a lemon. This one is sturdy enough to last.
---
6. Scraper & Chooper
Perfect for when you're doing a lot of chopping, this convenient tool can chop and then scrape everything into the bowl. Makes salad prep go quicker!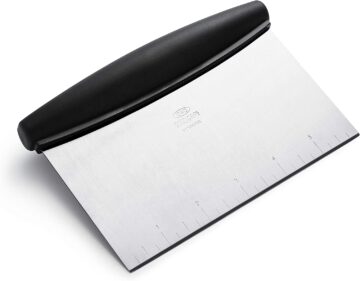 ---
7. Garlic Press
Another tool that's a daily must-have! A solid garlic press. Rather than chopping, mincing, or grating, I find that this gives the best flavor for salad dressings.
---
8. Small Mason Jars
The ideal storage container for salad dressings. Plus they're a great price for a pack of 6.
---
9. Large Salad Bowl
A large salad bowl that comes in a pack of 2. Pretty, functional, and the right size for medium to large salads.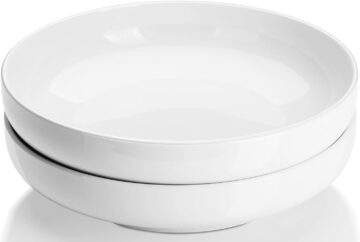 ---
10. Salad Chopper Scissors
If you love chopped salads (or know someone who does) they will be obsessed with these! Use them to easily chop your salad to the texture you like.
---
11. Round Salad Chopper
Chop lettuce or your salad with this magical tool. The edges are serrated so that your chopped lettuce will wilt & brown slower.